2014 Blue Jeans & Board Games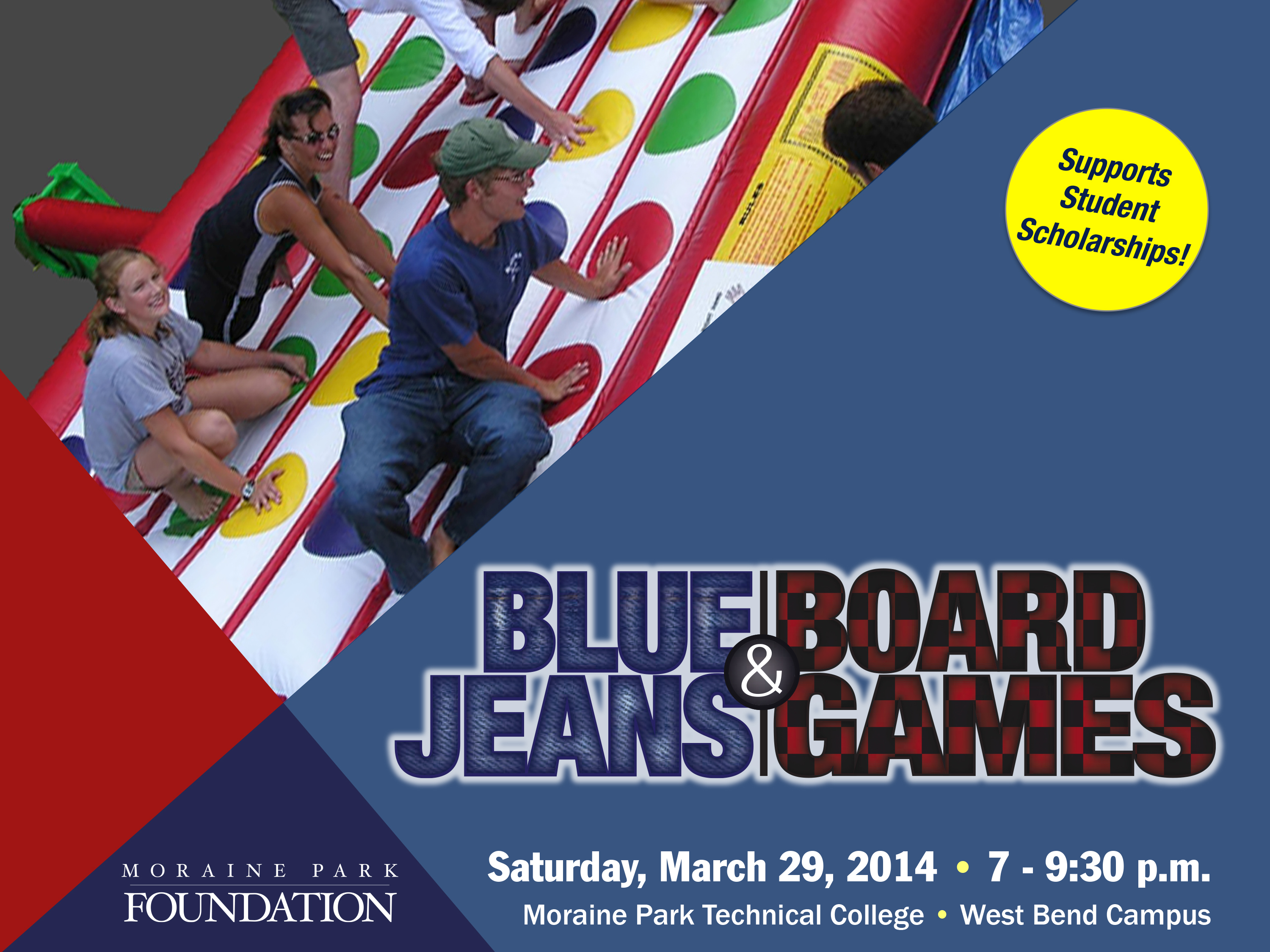 Thank you to all our generous sponsors, in-kind supporters, silent auction contributors, planning committee members, faculty, staff, and guests for supporting our Blue Jeans & Board Games event. This year we raised nearly $7,000 for student scholarships and showcased our impressive West Bend campus.
You help make an education affordable to students who may not otherwise have the opportunity to pursue their dreams of a better life for themselves and their families.Thank you for believing in our students and for helping them succeed.
Dana Knebel
Director of College Advancement
Moraine Park Foundation
2014 Presenting Sponsors
2014 Gold Sponsors
2014 Silver Sponsors
2014 Bronze Sponsors





Campus Cafe & Catering